Montage LZ Powers Freesat Sri Lanka with DVB-S2X Chipset Solution
Date Released: 2023-03-31
In March 2023, the internationally renowned DVB industry magazine "DVB Scene" featured on its cover news that Freesat had been offering Free To View satellite television services to local consumers in Sri Lanka since June 2022. The article also highlighted that Montage LZ was the exclusive DVB-S2X chipset supplier for this project.
Sri Lanka is an island nation in South Asia, and Freesat is the country's second largest satellite TV operator, as well as the first in Asia and the second globally to adopt DVB-S2X technology. Its satellite signal covers the entire country of Sri Lanka, providing high-quality digital TV programs to over 22 million people in 4.5 million television viewing households. By choosing DVB-S2X transmission, Freesat have achieved almost 20% extra throughput, enabling the region's digital broadcasting to not only offer HD TV but also be a 4K-ready network.
After fully evaluating the solutions of almost all major chipset manufacturers, Freesat ultimately selected Montage LZ's DVB-S2X chipset, and began mass production and deployments in 2022. Our success in winning the project not only demonstrates Freesat's recognition and trust in our products and technology, but also highlights our strong competitive strength and leading advantages in the market. In addition, during the system development process, Montage LZ's engineering team also proposed forward-looking suggestions to assist Freesat in optimizing its security system, further improving the operational efficiency of the Freesat system.
"DVB Scene" is an authoritative DVB industry magazine published every six months by the international DVB (Digital Video Broadcasting) organization. The latest issue features news "Bringing Sri Lanka into the digital age with DVB-S2X" on its cover, which not only showcases a successful example to other global operators who are preparing to upgrade their satellite broadcasting technology, but also demonstrates the technical advantages and deep experience accumulation of Montage LZ in the market. Furthermore, it indicates that the industry is very optimistic about the market prospects of the new generation of satellite broadcasting technology.
"Building on the success of this project, Montage LZ will continue to pioneer the South Asian and global DVB broadcasting market, constantly innovating new technologies and applications.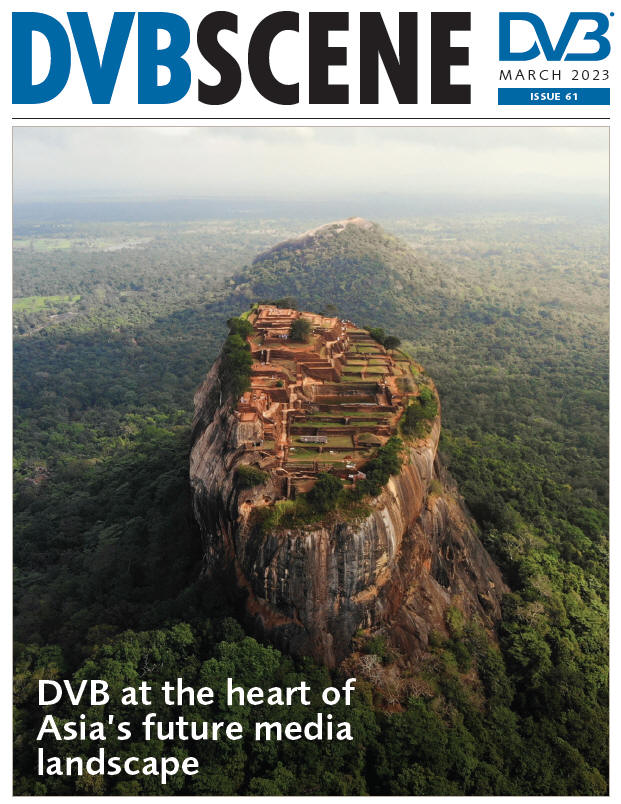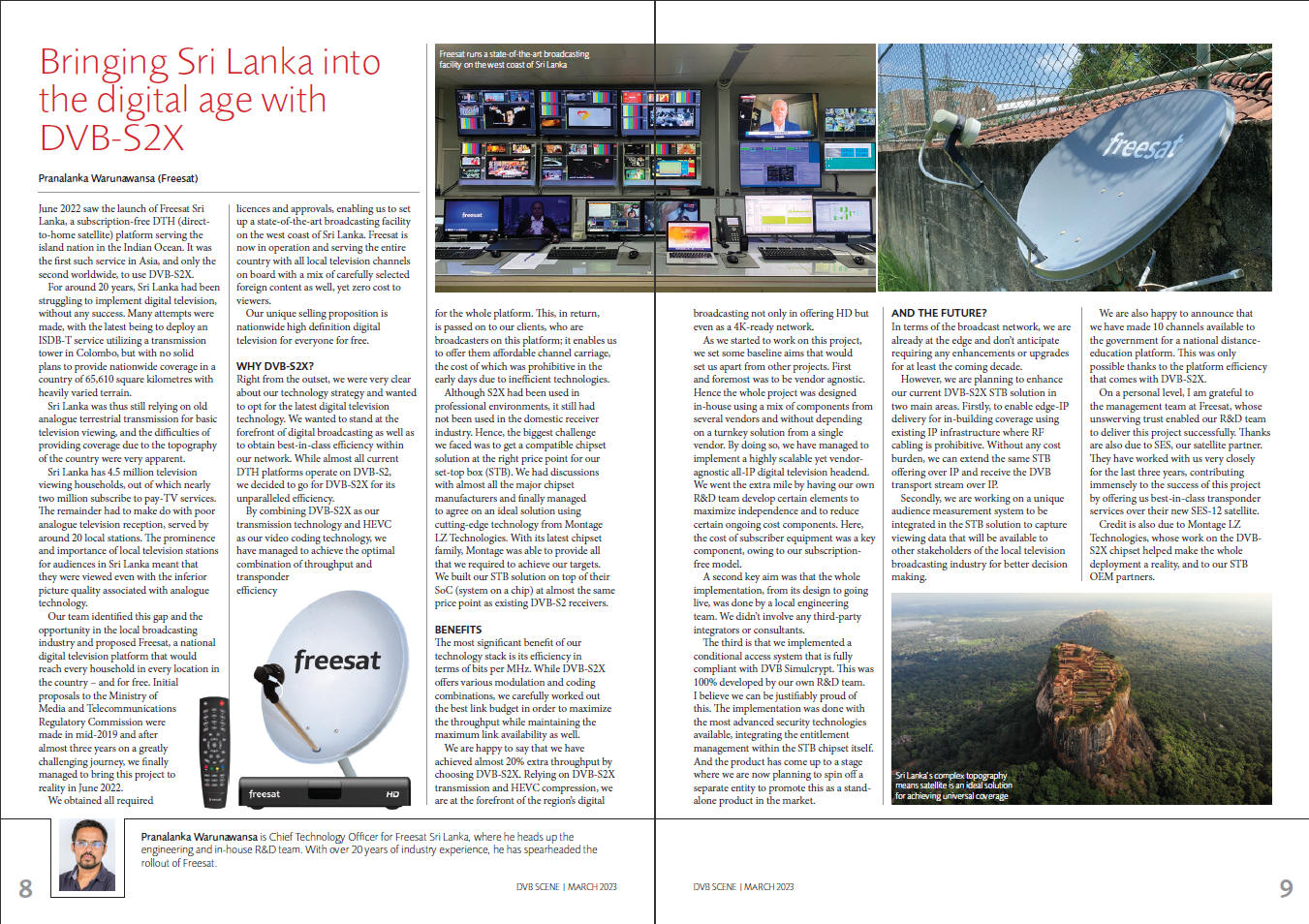 About Montage LZ Technologies
Montage LZ Technologies is an industry leading fabless semiconductor IC provider focusing on intelligent home entertainment market. The company offers highly integrated and flexibly customized STB solutions for DVB/IPTV/OTT applications. Based on its cutting-edge technology platform and solid background in STB industry, Montage LZ is able to deliver optimized total solutions for evolving demand in home entertainment through continuous innovation, efficient operation and outstanding product quality.
Learn more at http://www.montage-lz.com.
Media Contact
Angela Lu