"Powering the Smart Home" with Montage LZ at IBC 2022
Date Released: 2022-08-26
Montage LZ Technologies, a leading fabless semiconductor company focusing on the smart home entertainment market, will attend the International Broadcasting Convention (IBC 2022) held in Amsterdam, Netherlands on September 9-12, 2022. During the exhibition, Montage LZ will showcase a series of the latest solutions for home entertainment, including the latest generation of advanced security SoC for multi-standard DVB STB with hybrid functionality. This new generation of SOC chipset is an upgrade with more processing power that support wider coverage of applications, better user experiences and easier integration of streaming services on traditional DVB broadcast receiver platform. You are warmly welcome to visit us at Hall 1 balcony suite BS6. We are so excited to finally having the chance to meet with you in person to discuss market trend, business leads and new opportunities.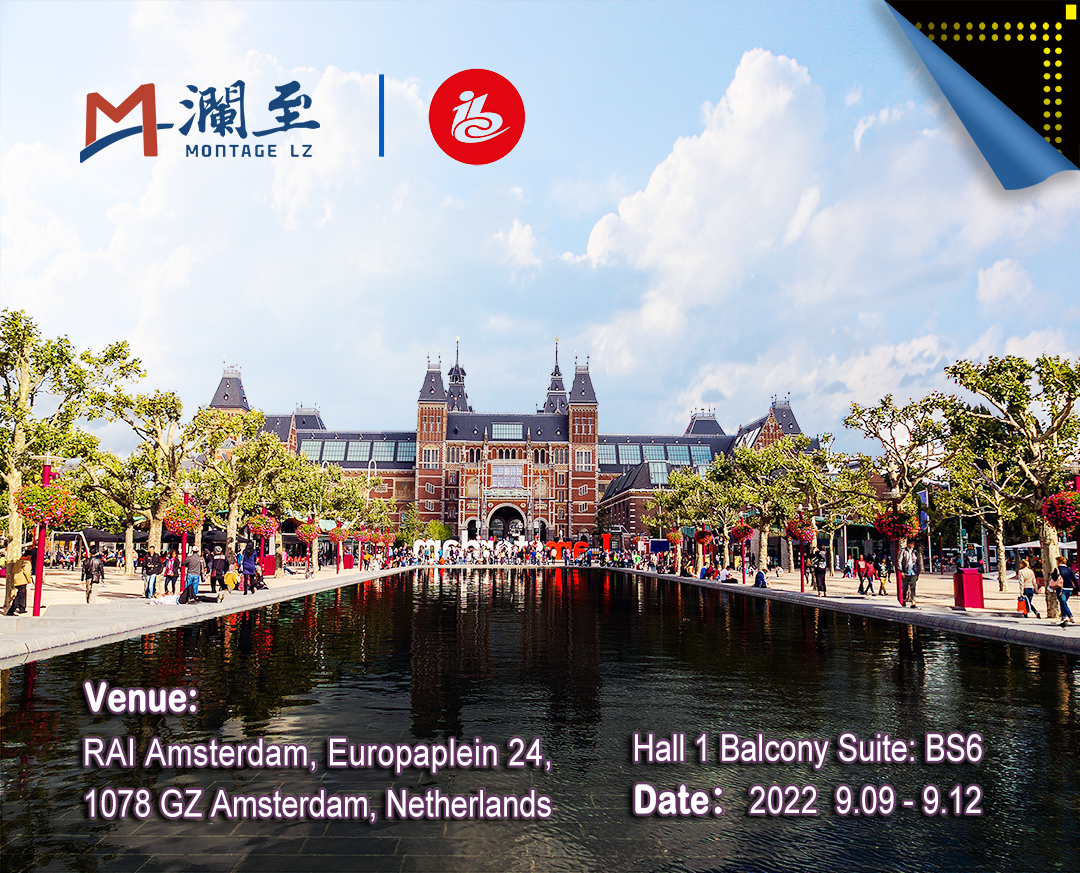 About Montage LZ Technologies
Montage LZ Technologies is an industry leading fabless semiconductor IC provider focusing on intelligent home entertainment market. The company offers highly integrated and flexibly customized STB solutions for DVB/IPTV/OTT applications. Based on its cutting-edge technology platform and solid background in STB industry, Montage LZ is able to deliver optimized total solutions for evolving demand in home entertainment through continuous innovation, efficient operation and outstanding product quality.
Learn more at http://www.montage-lz.com.
Media Contact
Angela Lu