Welcome to visit Montage LZ booth at Convergence India Expo (CVG2024)
Montage LZ will attend the Convergence India Expo (CVG2024) held in New Delhi, India on January 17-19, 2024.
We would like to invite you to visit our company's booth at Hall 5 #D166. The booth will be showcasing our latest solutions for smart home entertainment, and our team will be available to answer any questions you may have. We believe that our solutions and services can help your business achieve its goals, and we would be honored to discuss these opportunities with you in person.
We look forward to seeing you there.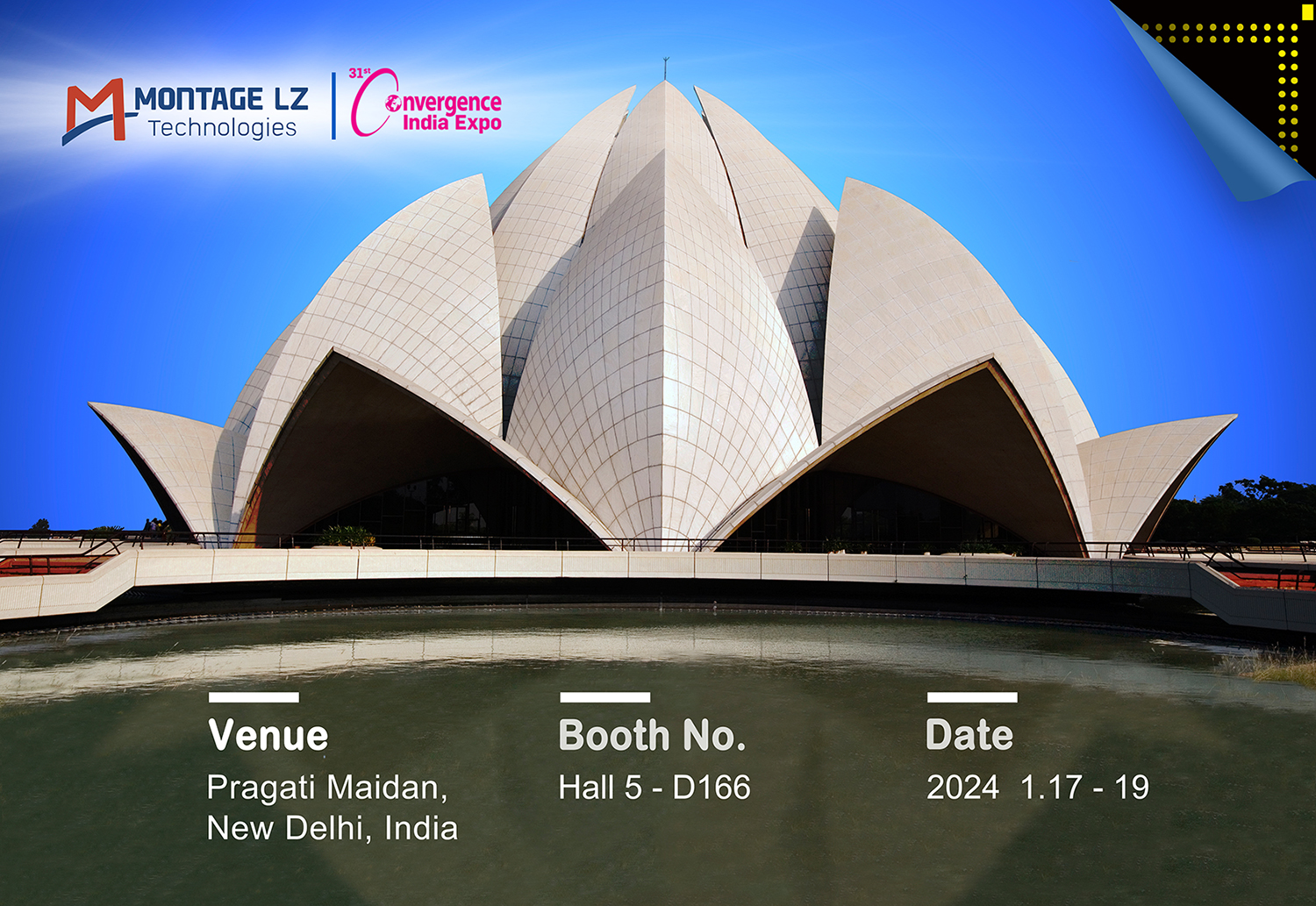 About Montage LZ Technologies
Montage LZ Technologies is an industry leading fabless semiconductor IC provider focusing on intelligent home entertainment market. The company offers highly integrated and flexibly customized STB solutions for DVB/IPTV/OTT applications. Based on its cutting-edge technology platform and solid background in STB industry, Montage LZ is able to deliver optimized total solutions for evolving demand in home entertainment through continuous innovation, efficient operation and outstanding product quality.
Learn more at http://www.montage-lz.com.
Media Contact
Angela Lu